---
Rare Lehmann-Peterson Factory Pictures
---
Following the stripping of the interior and cutting away the
rooftop, the car is sawed in half just behind the doors posts.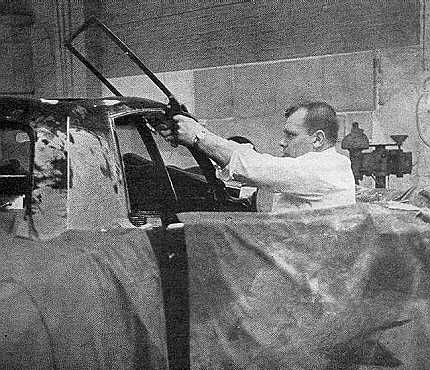 ---
Length is added to the disassembled body by welding in an extra
section behind the center post. Tests by Lincoln-Mercury show
the luxury limousine is actually stronger than the original sedan.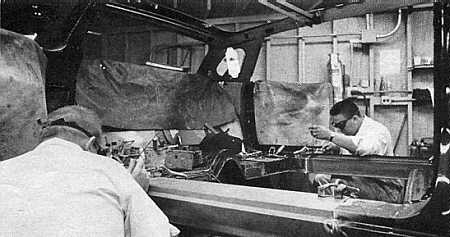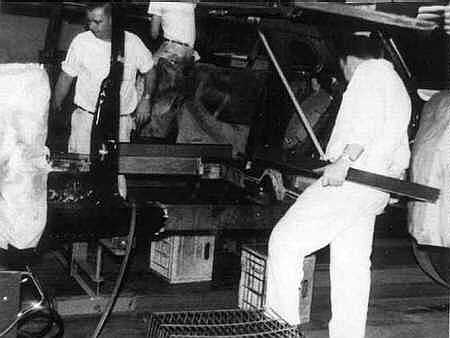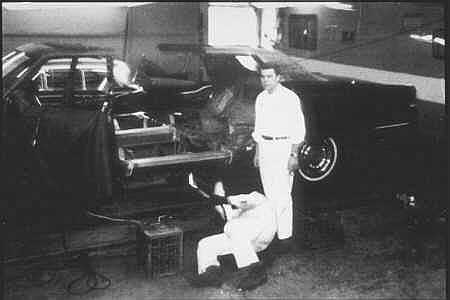 Shaping is required to fit the original door to new
center section. Added section has fixed window glass.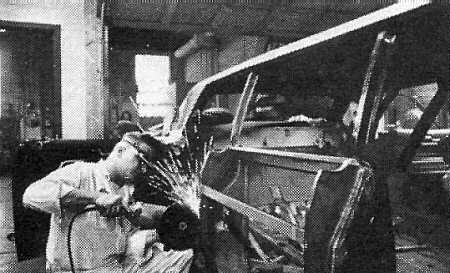 A 1966 during construction (photo from Sept. 1965)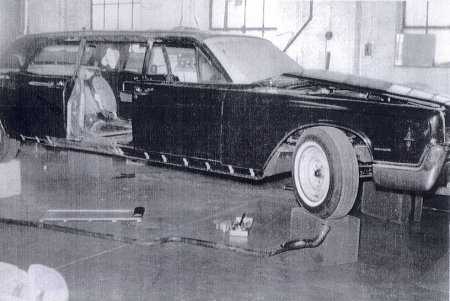 ---
Rough edges are carefully removed and all gaps are filled
to assure a flawless fit of the finished limo's vinyl top.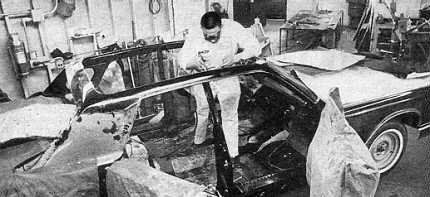 Padded rooftops are an elegant feature of all the Lehmann-Peterson
limousine conversions and typical of the coachmaker's art.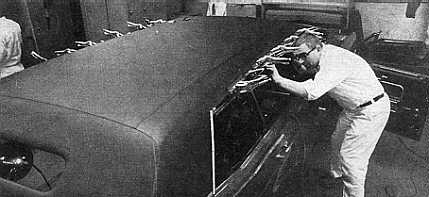 Applying the vinyl top to the 1965 LBJ limousine. The padded
fabric covered roof is riveted in place by Lehmann-Peterson
craftsman. The staples are later covered with chrome trim.
The small "opera" rear window is the easiest
way to identify a Lehmann-Peterson product.
(Some were produced however with a normal size window)

---
An oversized radiator is part of the heavy-duty cooling
system needed because the limos often "stand and wait".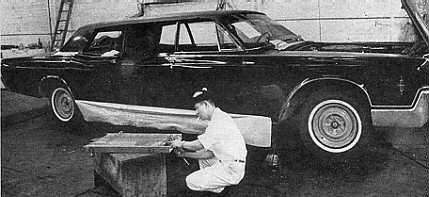 ---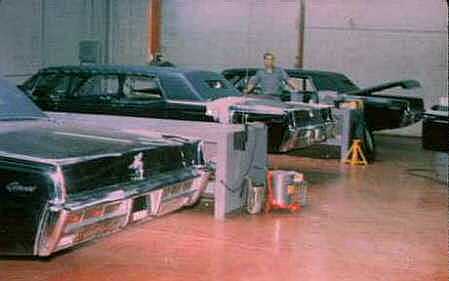 ---
More on Lehmann-Peterson
[Private Owners]
[Popemobile]
[Celebrities]
[Articles]
[Stats]
[Special]
[Peterson]
[Nixons]
[Movies/TV]
[L-P Home]
[Dave's Home]
---
Lehmann-Peterson Factory
---