Car Life Magazine
1968
Robert Peterson George Lehmann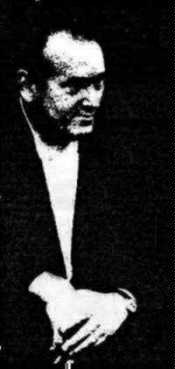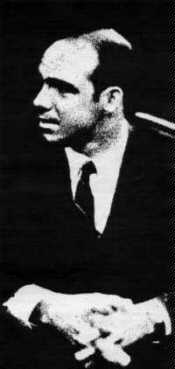 Luxury Is Their Bag
Presidents, sheiks and kings ride in their splendid cars, all because they followed a dream five years ago
Text and Photos (on factory page) by A.R.Roalman
The automotive world's young tigers often choose the heady life of the racing circuit. They'll design, they'll build and they'll risk their lifes bringing dreams to that brink where the possible and impossible meet. Every generation has its Action Men.
Is it so old-fashioned to have a dream? Men who will bend to the cynicism of the crowd far outnumber the ones who will admit to a vision and a belief in themselves. Fortunately the automotive world has it share of the latter. Yet it needn't always be the Shelbys, the Chapmans or the Halls whose dreams are realized. The same recipe, one part vision and nine parts guts and hard work hold true off the race course as well.
One automobile dream that's true is the Lehmann-Peterson operation. Its an exciting and unusal business that exist today because a couple of car buffs had a great idea and instead of just thinking that it was to much for them to handle, did something about it.
"This started as an idea in September of 1962, and I got in it because I'm a car idiot. I'm nut's about cars" Talking is George William Lehmann, 30, and what he is talking about is $2-million-a-year business that would be the dreams-realized job of anybody who really likes to fuss and tinker with splendid, expensive cars. His business, and that of his partner Robert Wilfred Peterson, 41, is coachbuilding. It's a far cry from the world of competition. (But surprisingly, racing was the quirk that brought these two men together.)
But what makes the Lehmann-Peterson operation special is that it has an exclusive contract with the Lincoln-Mercury people to do the coachwork for all Lincoln Continental limousines. In case you've always thought that all Lincoln Continentals had a limousine like look to them, notice now one salient fact: An ordinary Lincoln Continental has a price tag of something like $5800; a Lincoln Continental limousine goes out for $16,000 to $20,000. There are other major differences between the regular Continental and the limousine, but price is enough for starters.
Meet Lehmann and Peterson for the first time and you see quickly who is the salesman for the outfit and which one handles the shop. Lehmann, son of a wealthy Chicago family, is a slim, fast-moving, fast-thinking bachelor who wears vests, natty clothes, has two secretaries whose accents are heavily British, and an office that is modern, quiet, handsome, clean and full of gadgets. He owns five Dodge motor homes, an Iso, a 1935 Packard convertible, a chauffeur-driven Lincoln Continental, a Lincoln Continental convertible, a Mercury sedan, a Mercury station wagon, two motorcycles, and a snowmobile.
Peterson, on the other hand, is a chunky, reserved man. A visitor might find him in the company's shop among grinding wheels, strips of plastic and leather, noise and paint. When asked to pose for a photograph, Peterson wouldn't think to put on a tie. When Lehmann strolls in with some artist's renderings of a proposed job he has sold and asks Peterson for prices on the different phases of the work, Peterson gives one- or two-word answers. Lehmann explains the job specifications in detail; Peterson tells him, with an efficiency and finality that is awesome, how much the job will cost.
Peterson owns a white Lincoln Continental with a dented front end. He is the mechanical end of the business.
That's how the two of them got together. Lehmann had owned a racecar that got banged up. He brought it to Peterson to see what might be done to make it right again. They got to know one another and, in the course of working together, got the idea for a Lincoln Continental limousine.
They knew that corporations were buying large numbers of cars from Lincoln-Mercury or Ford dealerships for salesmen and others who used motor vehicles in the company, often also would specify that they wanted a limousine for top-echelon corporate functions. At that time, Lincoln Continental and Ford dealers would have to shuffle their feet and admit that they, through the Ford or Lincoln-Mercury operations, couldn't offer a limousine. Reluctantly, they would have to advise the customer to go to a GM dealership for a Cadillac limousine. It broke their hearts to give the GM people even a small foot in the door. They knew from hard experience that GMers soon would be bidding for the rest of the business, too.
Lehmann offered to buy a Lincoln Continental if Peterson would turn it into a limousine that they could take to the Lincoln Continental people in Dearborn. Peterson said he would, so Lehmann got a date with Lincoln Continental brass.
Peterson built the limousine in the used-car lot garage-which quickly proved too short. When the job was done, one of the obvious differences between the regular size Lincoln Continental and the limousine they built in 1962 was that the limousine was 36 inches longer.
When the Dachshund-like Lincoln was completed, Lehmann and Peterson climbed aboard and drove it to Dearborn.
There they found a terribly polite, but definite, show-me attitude. The LC people started the prototype through three months of tests-torsion, acceleration, braking, and a few others, such as eye-appeal-were impressed enough to agree to refer all future requests from limousine customers to the Lehmann-Peterson shop. But now the Lehmann-Peterson operation yearly changes about 110 ordinary Lincoln Continentals into limousines.
"We made two limousines that first year," says Lehmann, recounting the origins of the idea turned into a profitable business. "One was for the President of the United States. The other was given away on 'The Price is Right,' the television quiz show. The woman who won it did something I can't understand. She sold the car to a used car dealer. There were only two 1963 Lincoln Continental limousines ever made. One went into the presidential fleet. The other ended up on the used car lot. Some collector could do very well by himself if he got the give-away car."
What happens now when somebody walks into a Lincoln Continental showroom and says he would like a car, but the ordinary Lincoln Continental looks a little too well, ah, ordinary? It's likely that the salesman, if he is at all alert, will offer the customer a coffee, or maybe a snifter of expensive brandy, and invite him to sit right down and talk over the matter. "What would You like in your Lincoln Continental?" the salesman might ask. "Like a built-in bar, such as wealthy comedian Jackie Gleason recently ordered? No trouble. The Lehmann-Peterson people can do that. How about a television set? 'That doesn't require too much jiggling. Want to give your chauffeur his own reading light in case he spends several hours a week waiting for you while you work into the dark hours of the night? Why, of course.
"Want to stretch the car about three feet and make it a full-fledged limousine? We can handle that through Lehmann-Peterson," the salesman points out. "Or, if you would like your car stretched only nine inches or so, so it doesn't look too ostentatious, Lehmann-Peterson can handle that, too. Want your wheels gold-plated? Don't think too much of it.
"Like some more brandy?" asks the salesman, as he goes down the list of other things that the customer might want. "Two continental spare tires on the rear? Sure, the Lehmann-Peterson people have experience with that." They built, in fact, two such cars for a Hawaiian businessman who considers the two rear spares his trademark. At the moment, they certainly are. So far as the Lehmann-Peterson people know, he is the only man in the world with a Lincoln Continental limousine with two spare tires on the rear. His LC convertible also has two spares.
"Want special velour interiors? No problem, just tell me what color you want, Red? Baby blue? Gold? Have a little trouble with your back and find it difficult to bend over as you get in and out of your car? Lehmann-Peterson people will incluse a special seat that electrically slides outside the car. Sit down in the seat a push a button The seat rises slightly, turns , and slides back into its regular position" It cost more, of course , but whats's money to a millionaire with a sore sacroiliac?
What the salesman doesn't mention, naturally enough, is money. It takes the time of skilled mechanics and good craftsmen to do such things. "One of the reasons that other coachbuilders either have gone out of business or are going downhill while we're going the other way is that we price out our jobs realistically," says Lehmann. "You can lose your tail in this business if you don't know what you're doing. We had a woman come in here with a Cadillac limousine that she wanted turned into a station-wagon limousine. We could go broke in no time if we didn't know how to estimate such jobs. There's always about $10,000 involved in making a full-sized limousine from a Lincoln Continental."
Ten thousand dollars? That's a chunk of extra dough for any car. What does a customer get for that kind of cash?
The standard conversion from a Lincoln Continental sedan to a limousine starts in a corner of a small shop on Chicago's northwest side. People in the neighborhood, which is a fairly seedy one, probably would be amazed to know that some of the most expensive cars in the world roll out of the Lehmann-Peterson operation, which Doesn't even have a name on the front of the garage where the actual work is done. (Lehmann's office, in another location in the city, is small and unpretentious. It merely says "Lehmann-Peterson Coachbuilders.")
The first step in the elongation is to cut the car in half at the center roof post. Lehmann abhors the words "saw in half" because he thinks it makes people think that, somehow the car Ultimately will be weaker. "Say disassemble," suggests Lehmann.
The fact is, they saw the car in half. But buy that Lincoln Continental limousine, anyway. The limousine actually is stronger than the car from which it was built. After the car is sawed crosswise, it is fitted with several important items:
* An additional Lipper roof pillar on either side of the car. The Lipper roof pillar is the piece that extends vertically from the top of the window line to the bottom of the roofline.
* Four additional supports are built across the roof of the car. These are called "cross-roof supports," they extend horizontally across the inner roof surface.
* A 0.125-in. steel plate along each side of the car from the driver's compartment to the front of the rear cushion. In case you don't know what 0.125-in. steel is, get yourself a ruler and take a look at how thick an eighth of an inch is. Then find yourself a chunk of 0.125-in. steel. It will be only slightly thinner than tank armor.
* Two 0.125-in. structural supports get built into the driver's compartment. These are boxlike units that help give the limousine rigidity like nothing you've ever seen.
* Then they put in a 0.125-in. cross-one side of the new center of the car to the other.
* Then a new 34-in.section is welded into place on either side of the car and ultimately, a new roof is put on.
The Lincoln Continental people have subjected the limousine to torsion stresses in a grueling test of its rigidity. They hate to admit it publicly, but it is more rigid than the standard Lincoln Continental, and standard Lincoln Continentals are pretty sturdy hunks of car.
Obviously, this car is doing to weigh more than the standard version. Stick in slabs of steel, weld in 34 inches of metal on either side and add a longer drive shaft, and you're bound to have more weight.
"No problem," says Lehmann. "The Lincoln Continental engine was made to push the Linco ln Continental convertible, which weighs 5712 Pounds. The Iimousine weighs 5939 pounds only 227 pounds more. We've never ever-had any complaints from anyone about acceleration."
In addition to putting on extra metal and a new shaft, the Lehmann-Peterson limo has a longer exhaust; longer fuel lines; special parking brake cables; eight-ply tires; special springs, shocks and wheels; and a new roof that has been riveted in place. ("The rivets are completely covered with body lead," Lehmann likes to point out.)
It gets all the goodies that the customer wants as the car moves through the stretching operation. Some customers want a two-inch-higher roof, which runs about $900 more, to allow tall men to wear their hats while being chauffeur driven. With individualists like Elvis Presley, Hugh Hefner, Governor Rockefeller, The Supremes, and even Henry Ford ordering limousines from the Lehmann-Peterson shop, you can imagine that there are a fair number of unusual additions hung on the limousine they crank out. One customer wanted port holes instead of the somewhat standard "opera" window that goes into most limousines.One prospective customer even came to the Lehmann-Peterson people with a suggestion that they produce an all-gold limousine without rear windows. The car also was to have had a safe in the back. Lehmann gave a price quotation for the job, but he never heard from the customer again.
But the Lehmann-Peterson people don't confine themselves to making Lincoln Continental limousines. "We made a 1967 Chevrolet into a limousine," says Lehmann, and his company also has limousine-ized a chauffeur driven Pontiac that carries around the Right Reverend Cody, Roman Catholic Cardinal of Chicago.
About 40 men work in the Lehmann-Peterson garages and offices. While their time is mainly involved in meticulously changing Lincoln Continentals into limousines, they also get involved in some secret projects. For example, they are now working on an ambulance for the Mercury Division of Ford Motor Co. "It will be like nothing anybody has ever seen," says Lehmann. A Study of the prototype in his shop is convincing evidence that he is right.
Also in the shop is a fire truck that is being built for AnsuI, the fire-equipment people. It, also, is like nothing that ever bellied up to a big flame. It obviously isn't designed to compete with the big LaFrance stuff, but it certainly is going to open some eyes and put out some fires.
But don't get any wild ideas while reading this. Don't go picking up the phone and asking for a new limousine with red trim, one-way glass (such as Victor Borge has), rear compartment air conditioning (such as practically aII Lehmann-Peterson limousines have), a built-in telephone (common in $18,000 cars these days), and a few other nice things to be driven around to your front door. It takes about two months under ordinary circumstances-four in the fall when orders start to pile in-to get a Lehmann-Peterson limousine. In the meantime, you'll probably just have to drive around in an ordinary Lincoln Continental. How rough can life be?